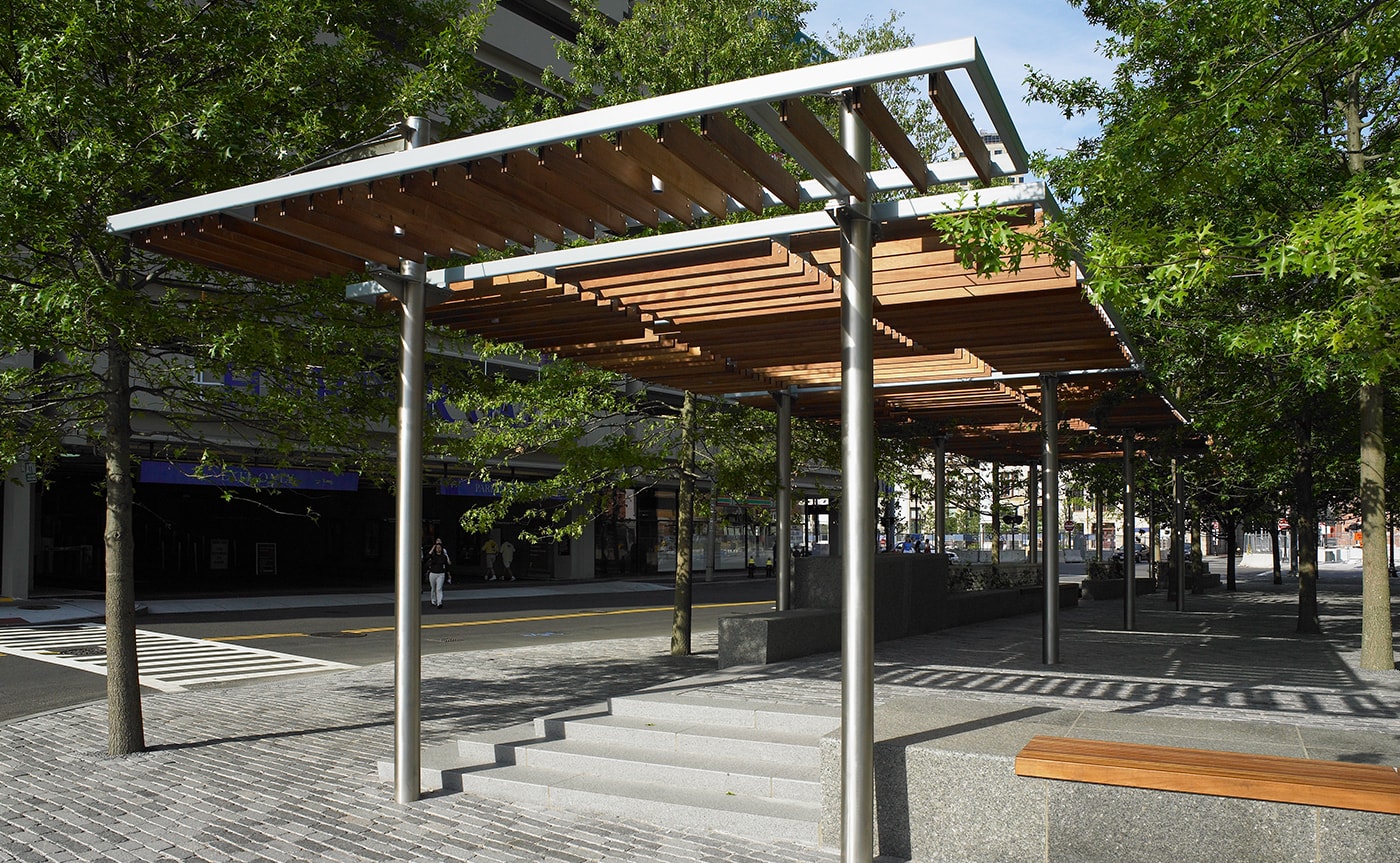 Central Wharf Plaza
Carbone fabricated and installed the catenary light poles in T316 stainless-steel, which is the base for all the park's over-head cable lighting as well as the support structure for a steel, Tnemec coated over-head trellis system featuring South American mahogany slats in varying patterns.
Fabricated and installed a custom vertical vine trellis approximately 26 foot in length that follows the slope of the landscape. Carbone utilized a unique wire mesh infill in T316 stainless-steel to allow the vines to grow freely.
Custom fabricated nine T316 stainless-steel bench assemblies with South American Mahogany finishes, as well as a custom electrical enclosure cabinet system.
Fabricated multiple granite block bench toppers using T316 stainless-steel and South American Mahogany.