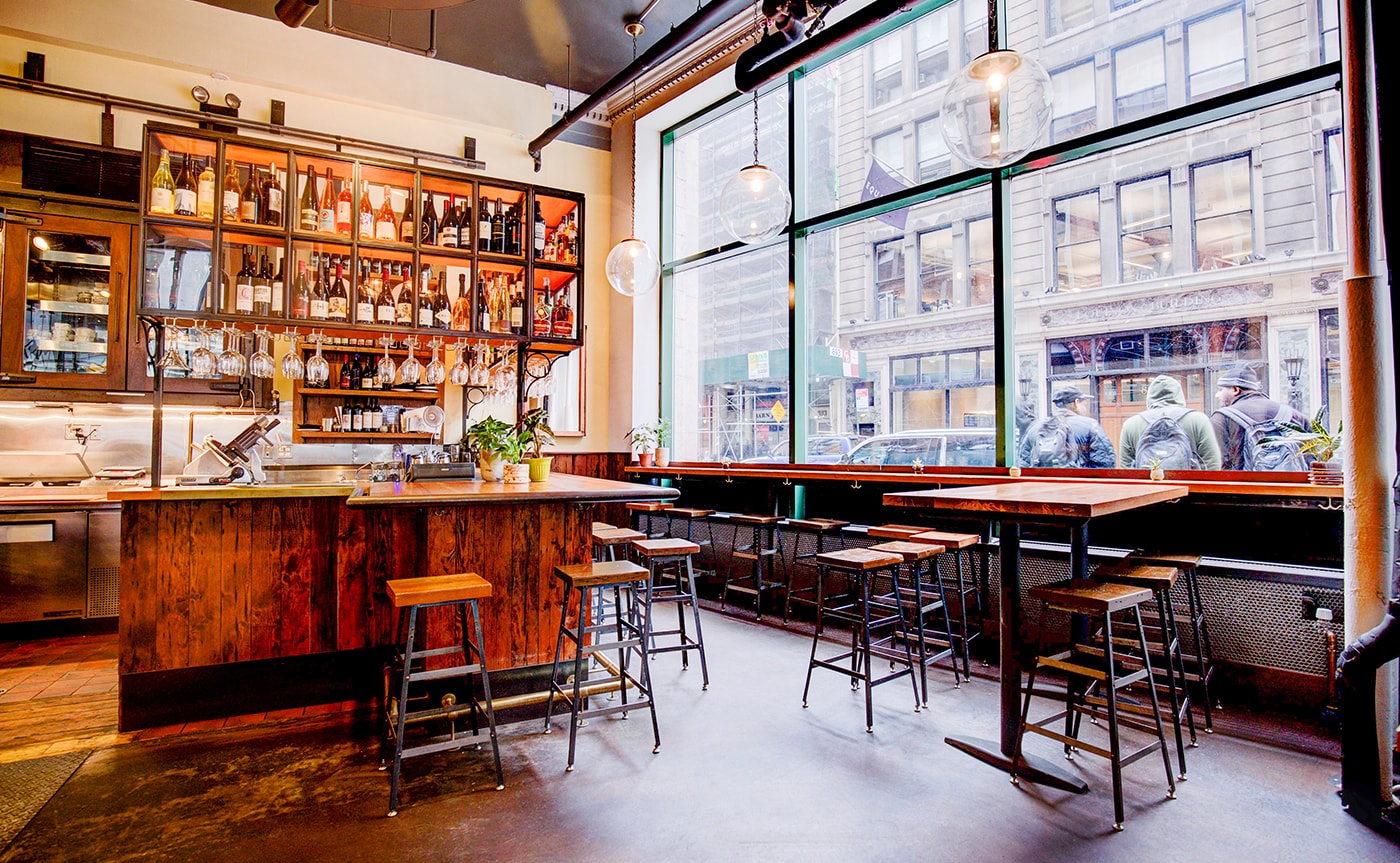 PROJECT HIGHLIGHTS:
Fabricated items feature unique finishes. Carbone made counters out of cold rolled steel metal with a wax finish to create an industrial antique look.
To complement the rustic steel cabinets, Carbone also made custom 1 ½" thick concrete tops.
Carbone designed and fabricated a lit menu board on wheels that can be written on and rolled outside for customers to read at the front entrance.