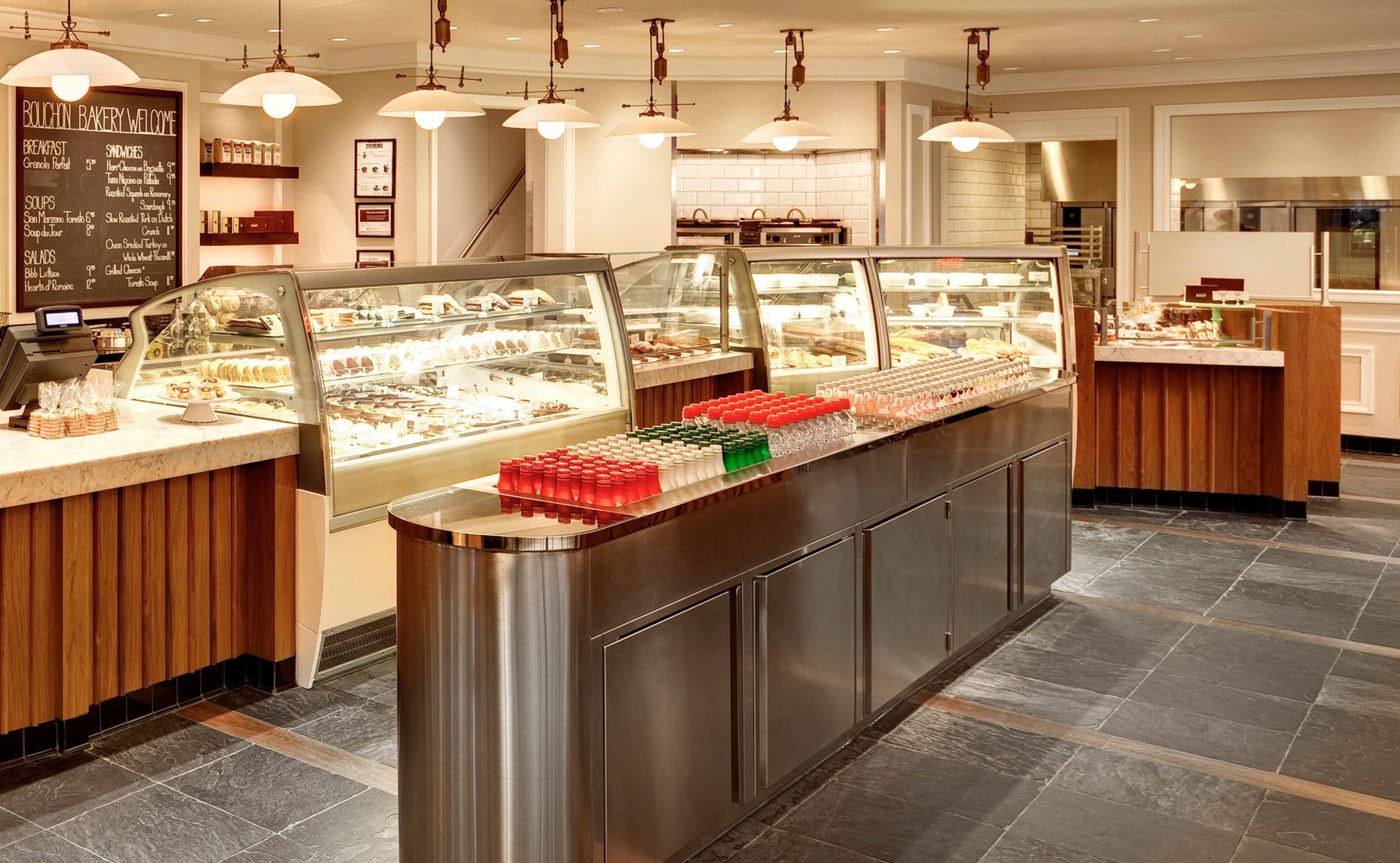 PROJECT HIGHLIGHTS
Carbone fabricated a long and skinny refrigerated grab-and-go counter for cold drinks. The counter is 15 feet long by only 18 inches wide with full-length, under-counter refrigerators made to fit the skinny profile so the client can constantly replenish the drinks.
The grab-and-go features a stainless-steel top with rounded, black granite end inserts and one black granite insert in the middle. Each granite insert has a thick stainless-steel, mirror finish trim edge that ensures it is recessed and flush – making a functional unit look elegant and stylish.
Carbone fabricated back-of-house kitchen equipment, including refrigerated prep work counters.