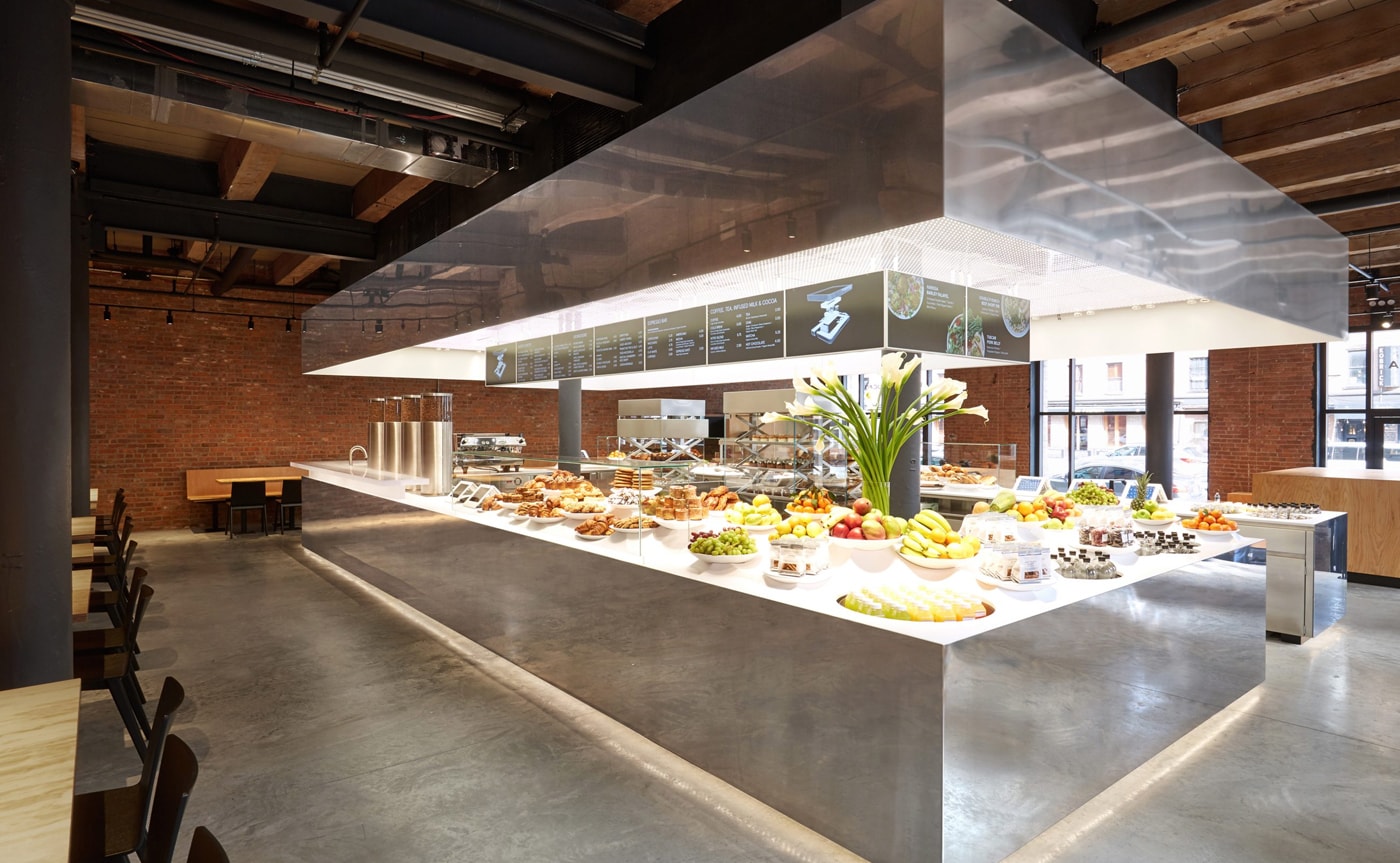 PROJECT HIGHLIGHTS
Carbone designed and engineered a serving counter with round, adjustable pods that accommodate custom serving bowls with magnetic "pucks" on the bottom so they can be used with induction heaters. All the pods are at different heights and hidden under a white Corian "topography" top, which in turn partially hides the bowls.
Fabricated unique stainless-steel scissors shelves.
Fabricated stainless-steel coffee shuttles with cylinder Plexiglas tops to display the coffee beans.
STAGE includes custom fabricated undercounter refrigerated and heated drawers.