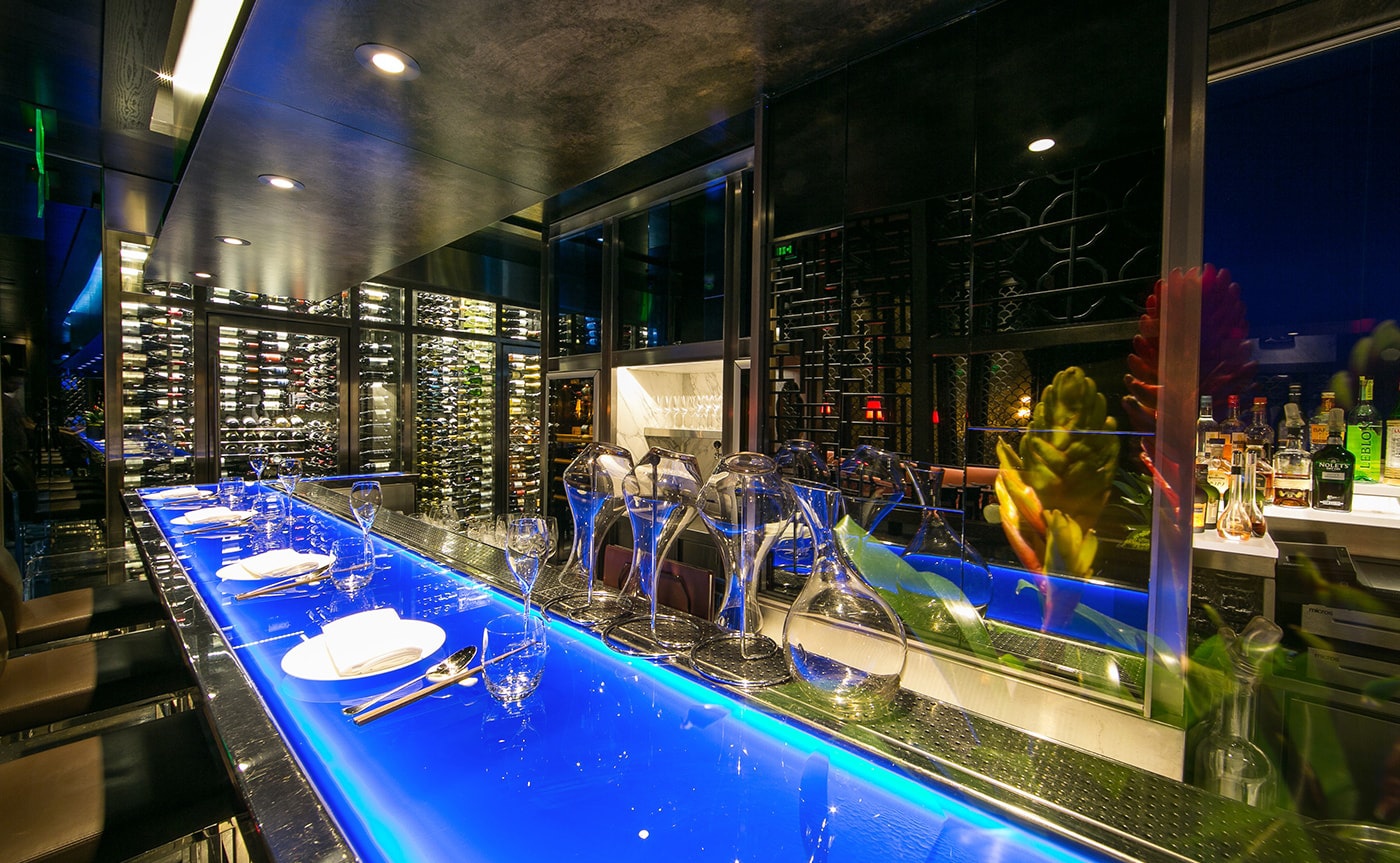 PROJECT HIGHLIGHTS:
Carbone fabricated the bar with an oval shape on the front and a sharp "V" shape on the back, with all equipment welded and polished for an integral, one unit look with no seams.
Bar area features a custom fabricated and refrigerated wine room with glass walls.
Carbone fabricated kitchen equipment, including custom floor troughs and refrigerated chef counters with rectangular, clean lines.