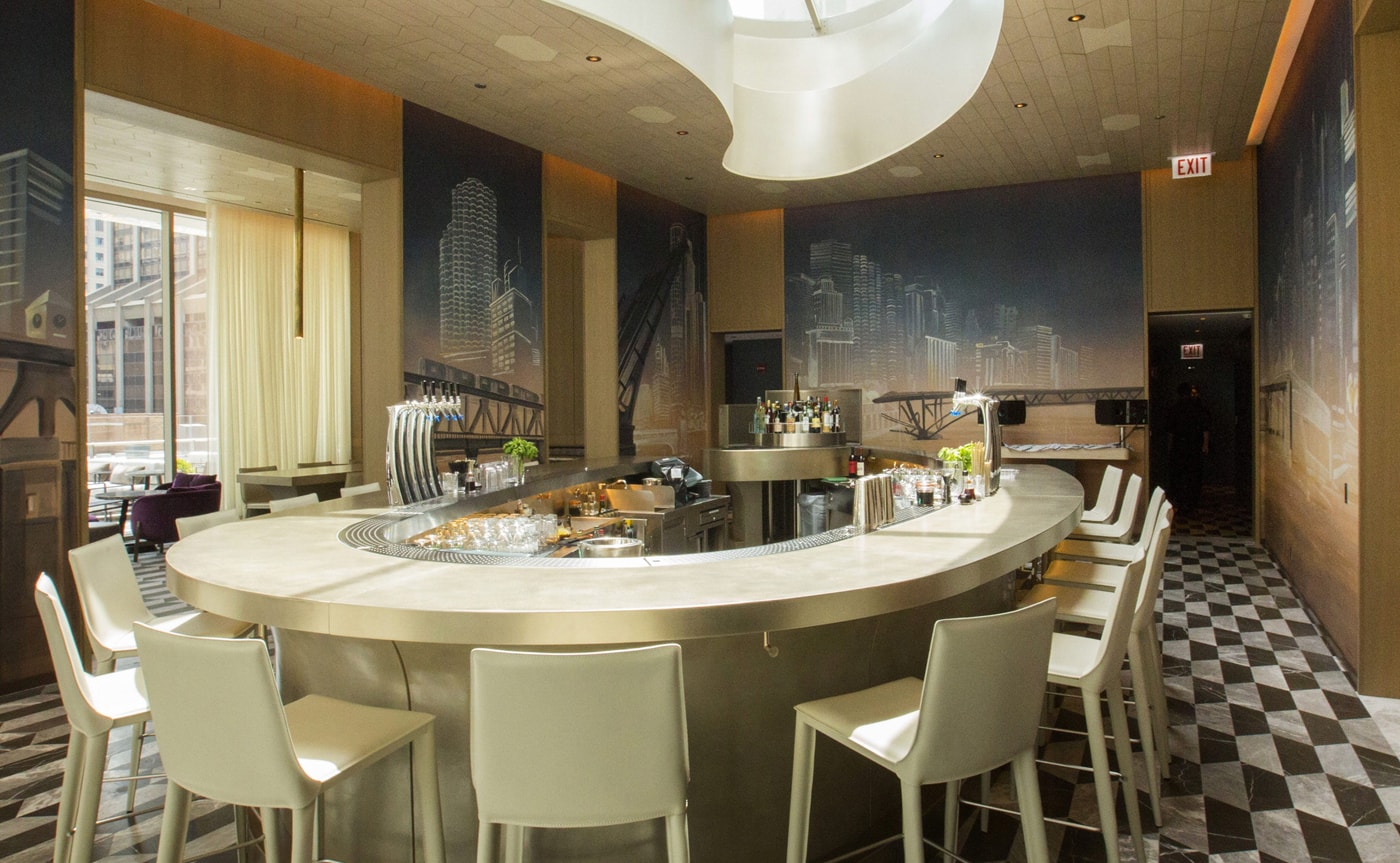 PROJECT HIGHLIGHTS
Fabricated unique elliptically shaped bar with curved cabinets, refrigerators, and work surfaces.
Unibody construction of bar equipment with the die wall.
Custom liquor carousel – 40 inch in diameter and 14 inch in height with three levels that have curved, frosted glass shelves. Each step/shelf has curved ¼ inch diameter solid stainless-steel rails.
Special rotary contacts were use so the carousel could rotate without tangling the wires.
All fabricated equipment is lit from the bottom with LED lights.